Wedding 101
11 Social Media Do's and Don'ts to Keep in Mind for Your Big Day
Congratulations on your big day! Social media can be a powerful tool to share your joy with loved ones, but it's essential to keep some do's and don'ts in mind to avoid unwanted surprises or misunderstandings. 
We live in the age of Facebook, Twitter, Instagram, Snapchat, TikTok, and Pinterest, which brings a whole new layer of wedding etiquette to the planning process. 
And while we think social media can make pulling off, you're "I Do's" even more fun (we love seeing couples get creative with everything from their hashtags and Snapchat filters to their websites), it's important to remember that the internet is a public place.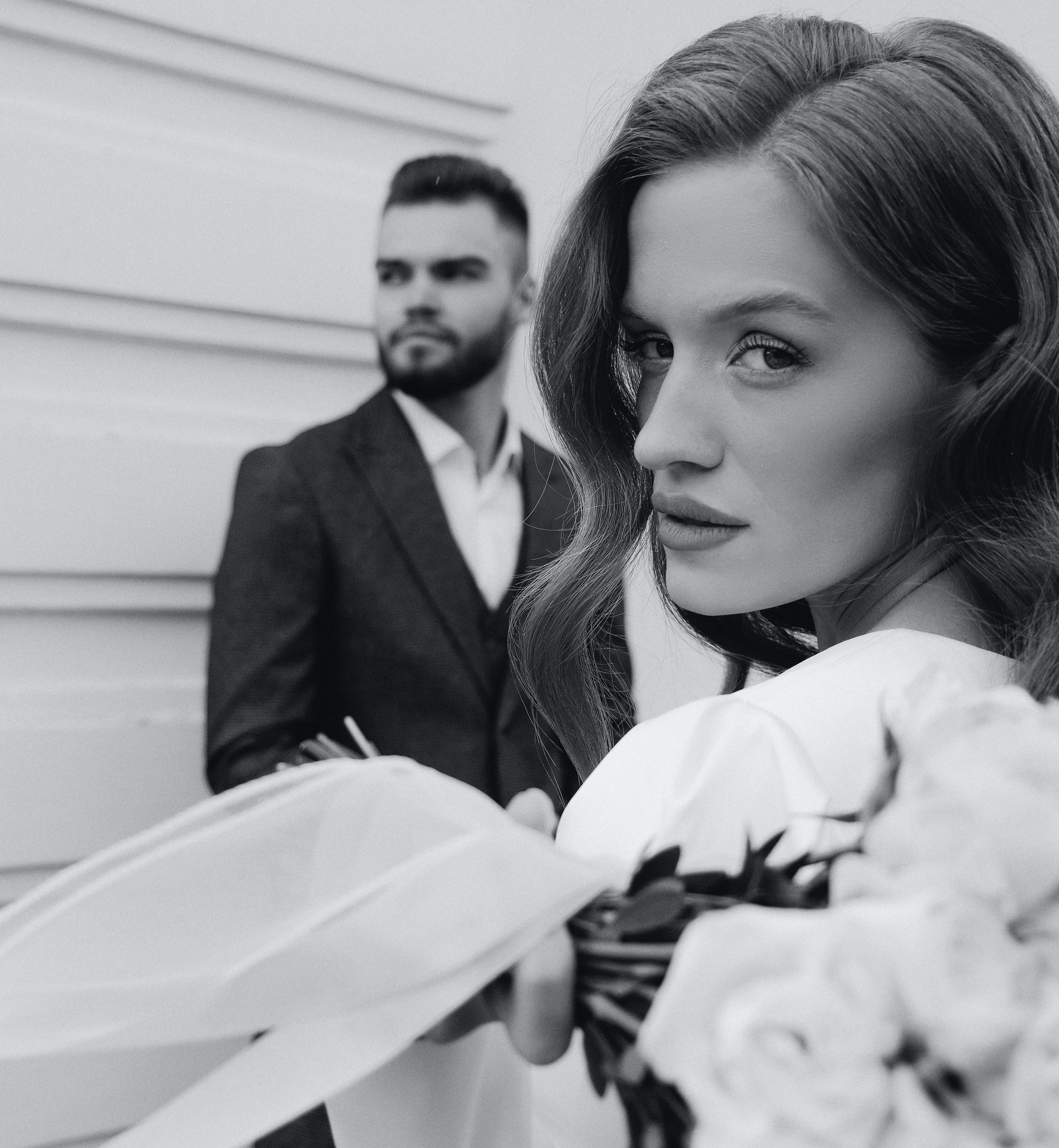 So here are 11 rules of wedding NETiquette—see what we did there?—to keep in mind as you prepare for the big day.
Do announce your engagement on social media if you wish.
Share the news with family and friends on your favorite platform, but consider notifying close relatives and friends in person or over the phone before making the public announcement.
Don't overshare details about your wedding planning or preparations.
While it's natural to be excited, consider keeping some details private to avoid overwhelming your followers or potential wedding crashers.
Do create a unique hashtag for your wedding.
This will make it easier for your guests to share their photos and memories on social media, and it will also make it easier for you to find and save these posts for posterity.
Don't use social media to complain about your wedding vendors or guests.
If you encounter any issues or challenges, resolve them privately and respectfully.
Do encourage your guests to take photos and share them on social media.
This will create a sense of community and excitement around your wedding, and it will also give you a chance to see your special day through their eyes.
Don't forget to turn off your phone during the ceremony.
You don't want any unexpected calls or notifications to interrupt the occasion's solemnity.
Do consider setting up a wedding website or social media page to share information with your guests.
This can include details like the dress code, schedule, and directions to the venue.
Don't post anything that could be considered offensive or controversial.
Remember that your social media posts are public, and they can be seen by anyone, including potential employers, family members, and friends.
Do take the time to thank your guests for attending and sharing on your special day.
You can do this on social media or through personal messages, depending on your preferences.
Don't spend too much time on your phone or social media during the reception.
This is your chance to enjoy the company of your loved ones and celebrate your new life together.
Do take plenty of photos and videos to remember the occasion.
You can share these on social media or keep them for yourself, but make sure you have plenty of memories to look back on for years to come.
Remember that your wedding day is all about you and your partner, so don't let social media distract from the joy of the occasion. By following these do's and don'ts, you can use social media to enhance your celebration and share your happiness with the world.