You're head-over-heels in love and want to confess it to your partner by planning the most romantic wedding proposal you can think of. You probably already know that it isn't just about buying a fancy ring and getting down on one knee, it's much more than that.
Planning your proposal has a lot to do with setting and ambience. Everybody has their own preferences when it comes to choosing a location, but if your partner is all about having a happily ever after you might want to consider getting engaged at "the happiest place on Earth," Disney World!
Aside from choosing which of the six majestic Disney theme parks (two national and four overseas) would best suit your Disney engagement, there's quite a bit of organizing that needs to go into pulling off the perfect Disney proposal. A few things to take into consideration:
---
Make an Itinerary
Whether you're planning a day trip or would rather go all out and make it a weekend getaway, after you choose the destination, you'll need create an itinerary (even if it's only the Disney cruise line). The earlier you propose, the sooner you can use the rest of the trip to celebrate. But if you're all about building the romance one-step at a time until it reaches its zenith, then patience is the way to go.
Pro-tip
: Similarly to having a wedding planner, Disney offers their own professional services to help create your unique
engagement proposal experience
. Depending on which park you decide to visit prices range from $3,800 to $10,000 and are personalized to enhance the romance of your proposal so that the only thing you have to do is present the engagement ring at the perfect moment!
But if you believe you could plan it out all on your own, you're more than welcome to! Keep in mind though that the Walt Disney World Resort is no stroll through the park and is typically packed with scheduled events, full to the brim with guests. Depending on you and your partners preferences, you might want to pop the question either privately or in public. Thankfully theirs options for both at Disney Parks!
---
Disneyland Resort Marriage Proposal Tips

Before we start naming the most romantic places to propose inside the park, here's a quick list of tips to keep in mind: know the weather forecast (especially in Florida); check to see if there's any particular cancellations or renovations of the amusements that conflict with your itinerary; and, if your into a more intimate proposal experience, avoid holidays and weekends since that's exactly when everyone else wants to go. 
---
Most Magical Disney Proposal Destinations
Take a tour with us and visit the many different locations within the park that have been known to enchant many couples with a truly magical proposal!
---
1. Main Street, USA
Of all the places to propose, couples seem to congregate at or near Cinderella's Castle in the Magic Kingdom. Perhaps it's the stunning views of the classic stone spires or maybe it's the road that leads there, but one thing's for sure: having the castle behind couples (however distant) 100% captures the imagination of the entire park as well as the most charming fairy-tale beginning in a single frame.
Pro-tip: Either an early-bird morning proposal while the sun is still rising and the lighting is soft and pleasant or in the evening when the enticing fireworks show creates a finale for you to ask your big question.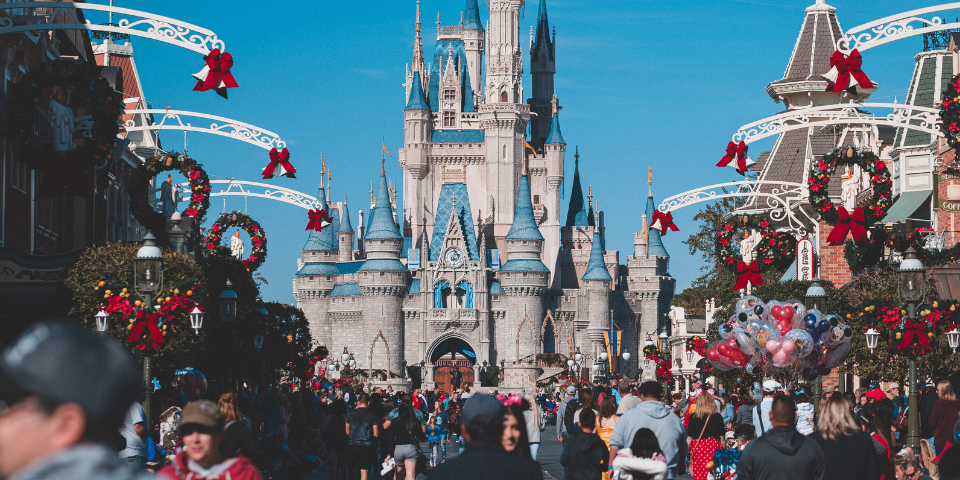 ---
2. The United Kingdom Pavilion Courtyard
Epcot's quaint Pavilion courtyard nestled between the International Gateway and Canada, is a tranquil gem and a charm to behold with a garden that is absolutely gorgeous! After your proposal consider taking a stroll through Cherry Tree Lane and catching a sight of Mary Poppins.
---
3. Disney's Animal Kingdom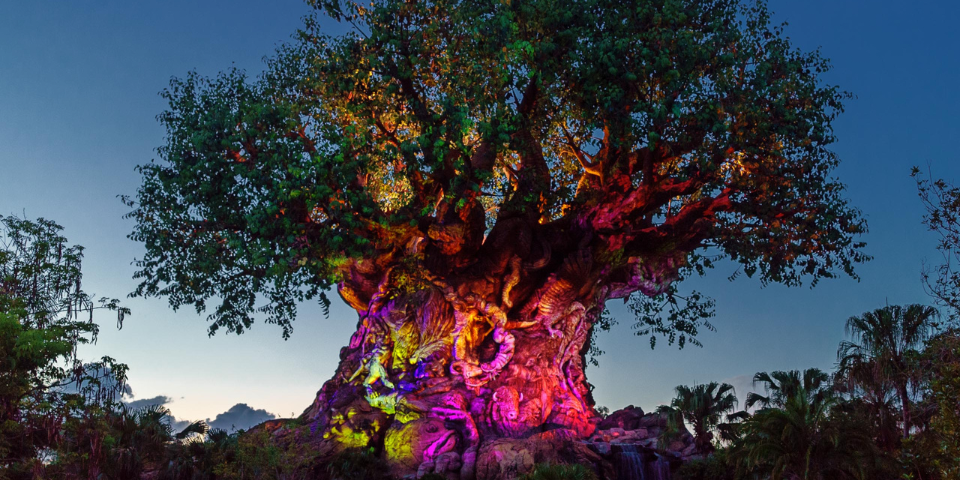 For all those outdoorsy nature lovers out there, Disney has something majestic for everyone! If you and your partner are more into animals and would rather be around the Tree of Life instead of castles when you popped the big question then the Animal Kingdom is for you!
While there are many places to propose within the confines of the Animal Kingdom, none come close to the marvel of the all embracing Tree of Life. You have three choices which ultimately depend on your partner's preference: You can boldly propose in front of this colossal tree which symbolizes our unity to Mother Earth in front of an expected crowd of onlookers; wander off into one of the many secluded paths surrounding the tree; or you can book a sunrise safari which includes a tour of the grounds as the animals are being fed their breakfast, a breakfast of your own, and involves a minimum amount of guests. Just be sure you hire a Disney PhotoPass photographer to catch the moment!
---
4. Millennium Falcon at Disney's Hollywood Studios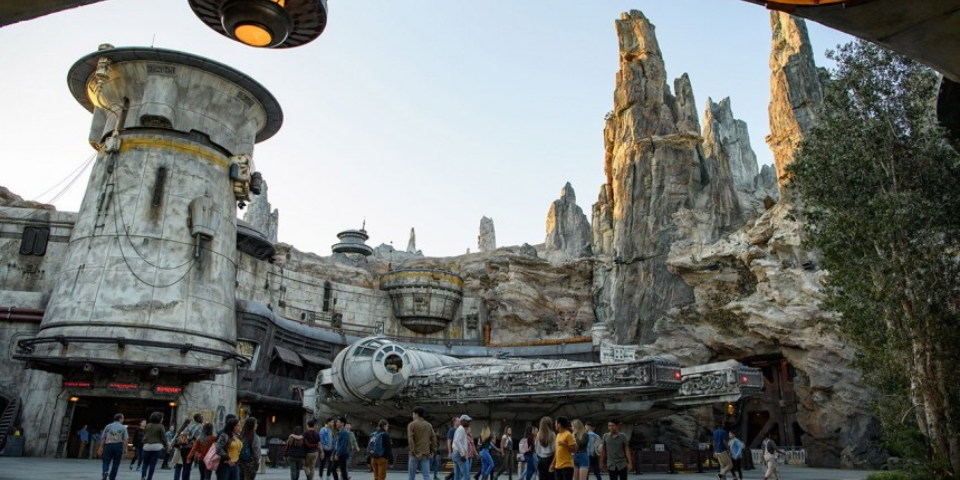 If you and you're partner both feel like your Love is traveling at light-speed and are big Sci-Fi buffs, you might want to consider proposing in or near the Millennium Falcon at Disney's Hollywood Studios. Not only does this attraction offer a life-size replica of the legendary star-ship on a beautifully designed Star Wars themed set (in a galaxy far, far away), but is also a ride called "Smuggler's Run". So after you nerd-out as pilot and co-pilot of the most infamous star-ship in the galaxy, both your destiny's and the stars may seem closer than your partner suspects.
---
5. The Eiffel Tower at the France Pavilion
 Your partner may love Disney, but who doesn't love the idea of romancing underneath the Eiffel Tower too? Why not combine those loves to create the most romantic proposal experience! Combining fantasy and reality is what Disney World is all about.
---
6. The Boardwalk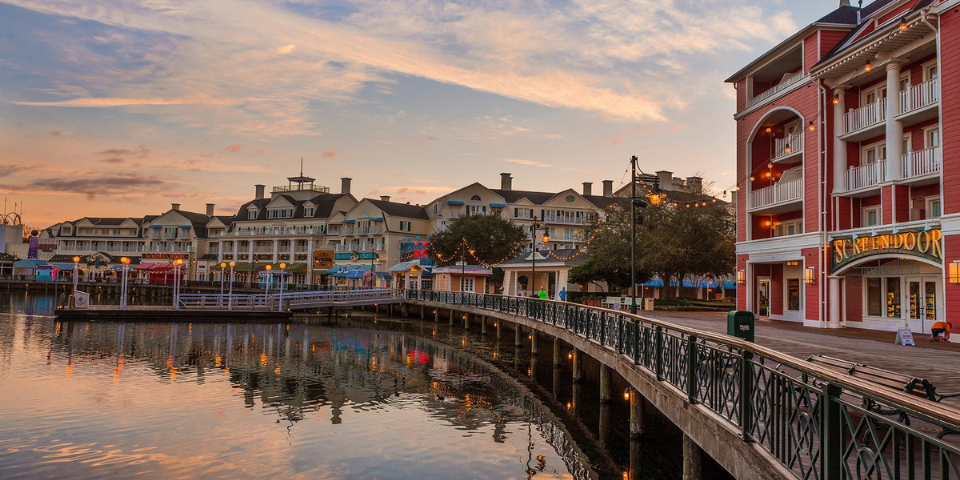 If you know your partner would rather be closer to water, more comfortable in a casual setting, and within walking distance to a variety of fun stores including ice cream shops and street food, then the Boardwalk is the place to be for your proposal.
Pro-tip: This is another perfect spot to catch the fireworks and propose in the evening time, so if you time it right you could take a stroll around Crescent Lake and once the fireworks commence, take out that sparkling engagement ring and propose! 
---
7. Victoria & Albert's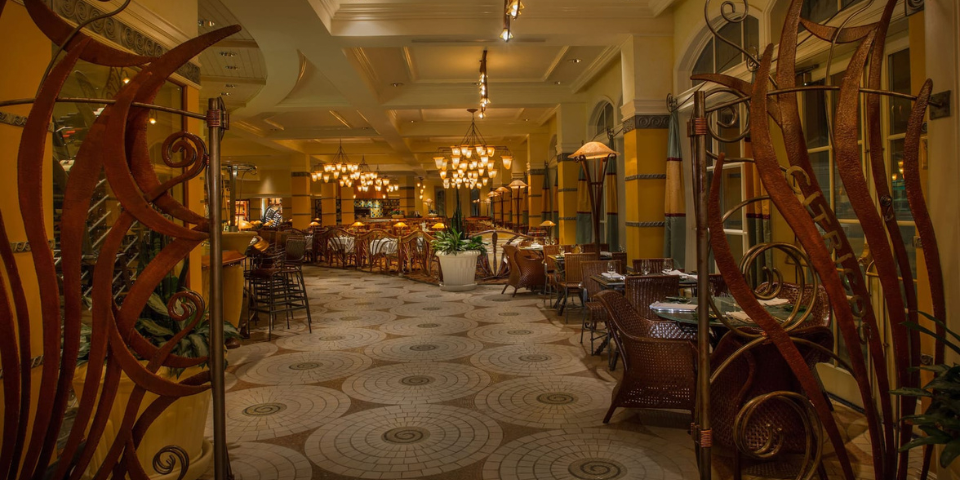 What better place to feast like a king and queen than Disney's culinary crown and jewel, Victoria & Albert's! As you're seated in one of the most prestigious restaurants in the United States, you'll find it easy to court the love of your life with fine wine and food as the evening unwinds. Though there are dozens of wonderful spots to propose within Disney, none are as timeless and traditional as a truly Victoria & Albert's.
---
8. Seven Seas Lagoon
A little more intimate than the boardwalk, the Polynesian Resort beach on the south side of the Seven Seas Lagoon is the perfect place for all beach lovers. As the delicate morning light ebbs over Cinderella's Castle or the radiant fireworks light up the watery horizon, get cozy in the sand, and when the time is right, pop the question.
---
9. The Wishing Well
If you and your partner are one of those who'd prefer the intimacy of a secluded spot amid the crowds at Disney, this nook off to the side of Cinderella's Castle is known for making wishes come true!
If you happen to hire a photographer, be sure to have them get the proposal shot with the well and part of the castle too.
---
Beyond these specific spots, Walt Disney World (Florida) also offers a few special
Enchanting Extras
to buoy your romantic getaway including horse-drawn carriage rides, flower arrangements, private VIP tours, and romantic in-room celebrations. Start planning your
engagement at Disney
now!