Cue the Confetti! 6 Alternatives to the Rice Toss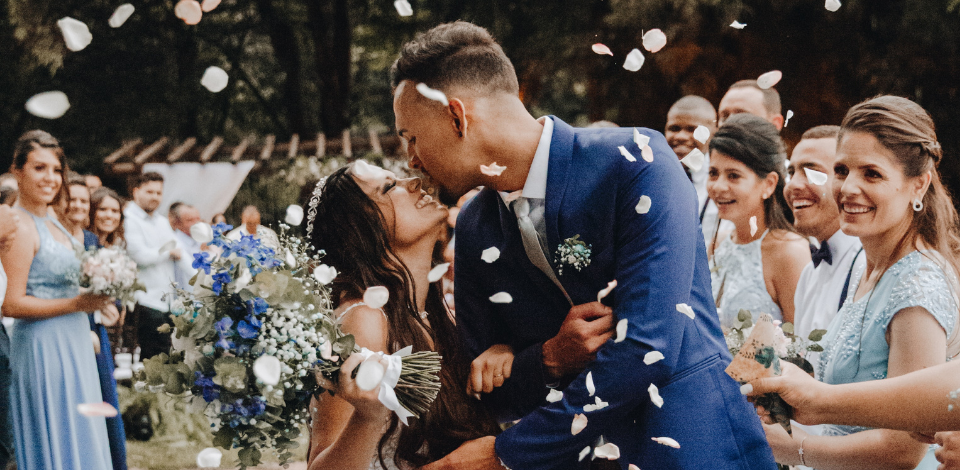 Throwing rice on the newlyweds as they depart their ceremony or reception has been a wedding tradition for centuries, symbolizing prosperity and fertility. As weddings become more personalized, we're seeing a huge shift toward non-traditional send-offs. Here are a few of our favorites. Photo by 
Frans Hulet
1. Confetti poppers. 
Celebrate your love with an explosion of colorful confetti. Purchase confetti poppers at your local party store, or buy a more stylized version and give them as favors with a cute tag attached.
2. Sprinkles.
 Festive and affordable, rainbow sprinkles are fun for send-offs. Buy in bulk at your local supermarket or dollar store and package in cute bags to give guests. But beware: if you're having a summer wedding, sprinkles may melt in guests' hands before they have a chance to throw them!
3. Pennants. 
Sports fans? Give guests old-fashioned pennants so they can cheer on your marriage. We suggest choosing pennants in your wedding's color palette, or in the colors of your alma mater.
4. Flower petals.
Beautiful and eco-friendly, tossing flower petals is a great alternative to rice or birdseed, especially at an outdoor affair. If you want to get the organic feel of petals at a more affordable price, consider throwing lavender buds instead.
5. Sparklers. 
This popular wedding send-off makes for a great picture! We recommend passing out sparklers a few minutes in advance and have multiple people walking around with lighters -- timing is everything.
6. Grits. 
Are you a Southern couple? Invite guests to throw grits! The look of grits is very similar to that of rice, but with loads more Southern charm.
Get more ideas now:
8 Wedding Traditions You Might Actually Want To Hold On To
7 Alternatives to Having a Traditional Bridal Party