Ideas
How to Find the Right Valentine's day Gift Based on Your Partner's Love Language
Customize your own wedding checklist with due dates, personal reminders, and timelines for all your wedding to do's.
Before you buy your partner another heart shaped necklace or the same store-bought assorted chocolates that you were buying in high school, level up your gift-giving game this Valentine's Day by tapping into your partner's love language.
If you frequent social media then you've probably already heard about love languages. To put it simply, love languages are the unique ways in which a person feels and expresses love and affection. The term was first coined by psychologist Dr. Gary Chapman who discovered specific patterns in his patients where one partner's method of displaying love was not aligned with how the other partner felt or experienced love. Through his research, Dr. Chapman identified the five main love languages - words of affirmation, quality time, physical touch, acts of service, and receiving gifts.
Why is it important to know your partner's love language?
Understanding your partner's love language allows you to give your partner what they need, what speaks to their heart, which means loving them the way they want to be loved. It motivates reciprocity, security and creates peace in a relationship. As a relationship expert, matchmaker, CEO and founder of The Spicy Life, my mission is to restore the family unit and my purpose is to help you become more magnetic so that you can attract and retain your purpose-mate. Tapping into your partner's love language is among the many methods, tools and techniques I've used to empower my clients to strengthen their relationships.
If you're struggling with how to approach the "love language" conversation at any phase of your relationship, start with sharing what your love language is before asking your partner if they know theirs. If they're unfamiliar with the term, present them with the following scenarios and have them identify which scenario would make them feel the most loved. After coming home from a long day of work and walking into the house, would they prefer to be greeted with a kiss or with a present they've been hinting at? Would they prefer being greeted with dinner made or with words of encouragement or longing? How about being greeted with a movie for you both to watch while cuddling on the couch? If they're still struggling to decide, there are also plenty of online quizzes you can take together that will help you narrow it down.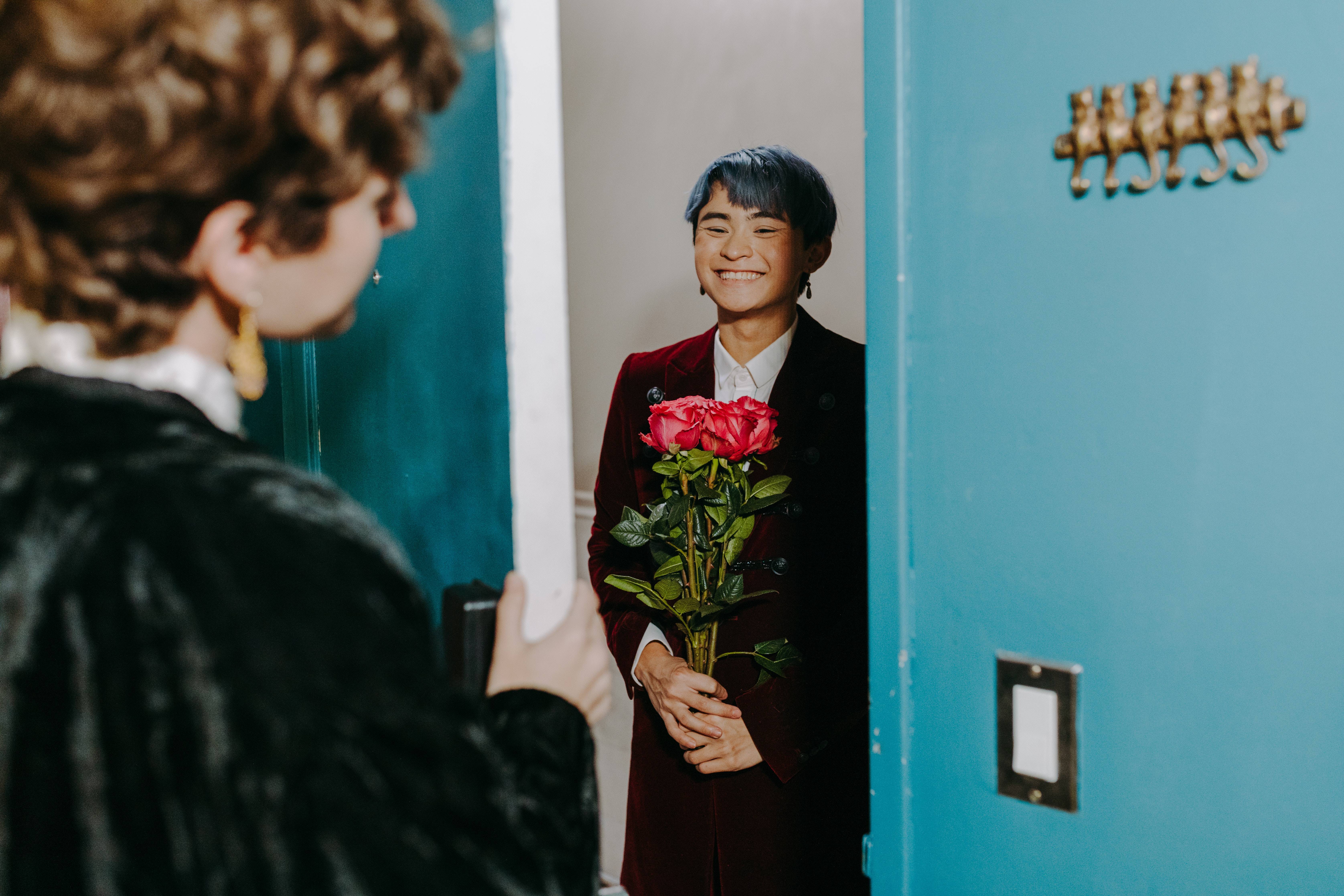 Once you've identified your partner's preference it's easy to then determine what love language their preference(s) speak to. From there, it's time to start brainstorming the perfect Valentine's Day gifts that will make them feel loved. Ask them in advance to give 3 examples of things they would enjoy on that lover's holiday. Then execute 1 idea out of those 3 options that would also make you happy. You can even ask your partner to send you a link to 5 things they would appreciate receiving, the surprise being that whichever one you select is entirely up to you.
Whether you're planning on a grand display of affection or are looking to create a cozy and intimate night in, here are some of my top tips for presenting your partner with a meaningful gift or experience that will align with their personal love language and help you create a special Valentine's Day memory for the books.
Spicy Love Language Gifts For The Ladies
Words of Affirmation
– Customizable gifts are the best options for those who love words of affirmation. On Shutterfly's online website, you can transform a memorable or meaningful photo into a customized puzzle with the words "I love you" written across. You can also gift her an engravable bracelet with a romantic quote or special message that's unique to your relationship.
Acts of Service
– When it comes to acts of service, there are plenty of options you can choose from. One guaranteed way to show up and show out for your lady love is to book a cleaning service for your house and a babysitter to watch the kids for V-day. If you're looking to create an intimate at-home experience instead, you can book a private chef to cook you both a romantic dinner.
Gifts
– If your Valentine loves surprises, make this year extra special by purchasing a stunning dress, shoes, and jewelry boxed and bagged for her to wear for a surprise date night. If there's an accessory or item she's had her eye on, now is a great opportunity to purchase it as it already has her stamp of approval. Another alternative is gifting her an upgraded version of an item or product that she already loves or needs. This can be a new phone, her favorite jewelry, a laptop, or skincare product.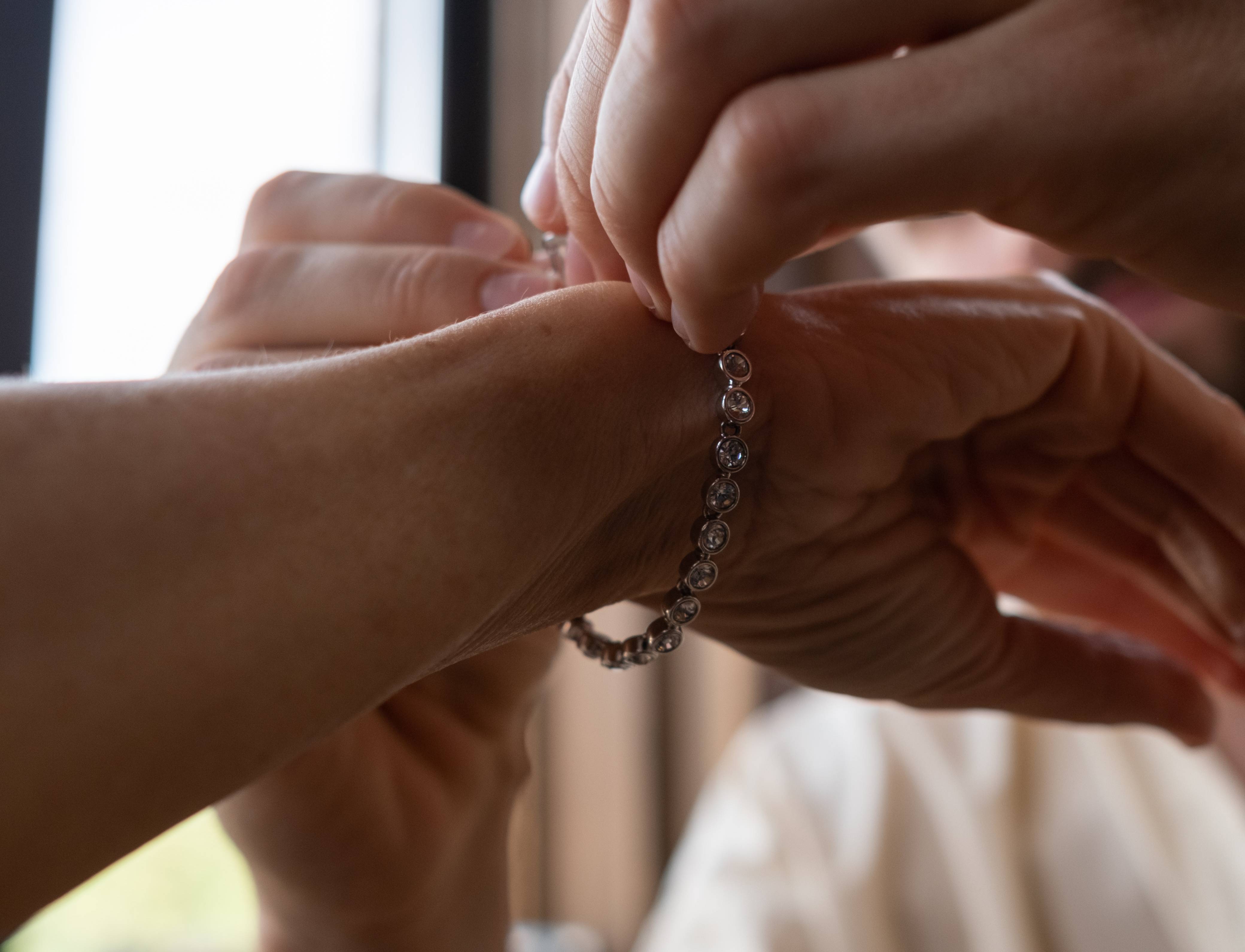 Quality Time
– A unique approach to tackling the quality time love language is by first presenting your partner a manifestation journal or planner. Inside, written on day of Feb 14th, 2023 will be the location of a special place where you'll be spending your Valentine's Day together. For a more intimate night at home, you can purchase ingredients for her favorite dish and cook together, drinking wine and slow dancing in the kitchen
Physical Touch
– If the language of physical touch speaks to your lover, then gifting a massage gift card, booking a couples massage or scheduling a manicure or pedicure appointment are all wonderful options that will leave her feeling relaxed and loved. A spicier alternative would be gifting your partner a sex toy is (I like the rose from
https://www.katchitbykelicious.com
, a female black owned toy store) or creating an at-home couple's body painting experience.
Spicy Love Language Gifts For The Fellas
Words of Affirmation – Similar to my recommendation for the ladies, a customized puzzle with a special photo and the words "I love you" written across is still a great option for your man. You can also write him a heartfelt love letter containing all the things you love and appreciate about him. This can be in addition to a store-bought gift or experience.
Acts of Service
– Making your lover a cute Valentine's breakfast or making and packing him a special lunch for work can be a simple yet effective gift to start the day. You can create a playlist for him of songs that remind you of him that he can listen to any time even after V-day is over. Another option could be taking his car to be thoroughly cleaned and leaving little love post-it notes in his glove box, center console and hidden in his sun visor.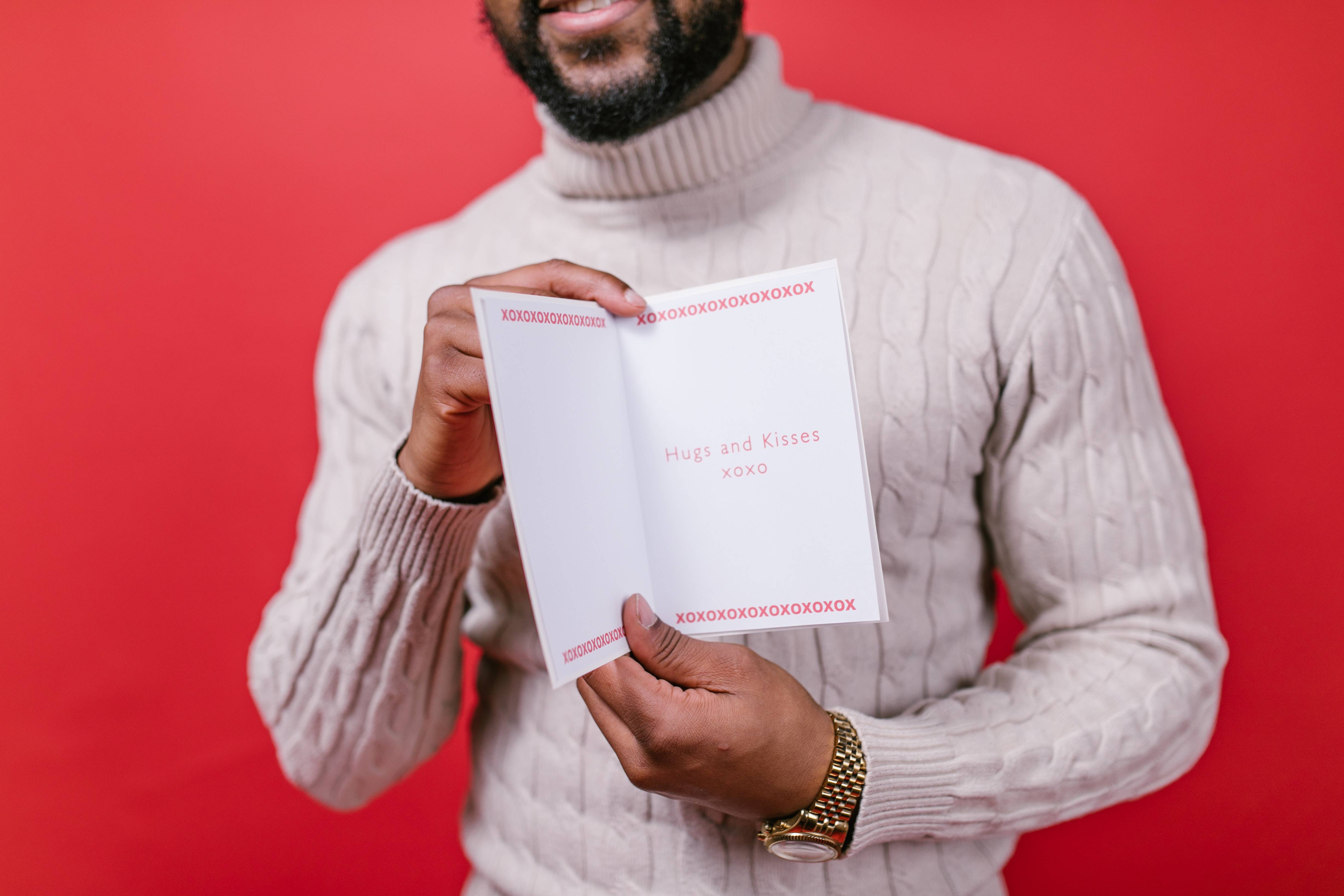 Gifts – This year, instead of purchasing something that might end up in the back of his drawer by the end of the month, try gifting him an outfit - shirt, pants and shoes - boxed and bagged for him to wear for your night out. These pieces can be clothing items he's been wanting or pieces you know would look great on him. If your husband has his heart set on a pair of Jordans like my husband then we'll have to start shopping asap. 
Quality Time – Finding an activity or experience you can both engage in together is going to be the best gift for those who have a quality time love language. Try gifting a pair of tickets to a sporting event or concert that he would love to go to. If you're feeling a little more adventurous, you can book a lodge or resort room out of town and share a new experience together.
Physical Touch
- If you're looking for simple and straight-forward gifts to cater to a physical touch love language, you can never go wrong by reserving a massage or spa session. If you're looking for a gift that can add some spice to your Valentine's Day, gift your man crystal drinking glasses with a decanter full of his favorite whisky that you will toast to before pouring on each other's bodies and drink off.
If you haven't noticed by now, I'm a firm believer in giving your partner multiple choices to make your life easier. Begin with exploring a gift to represent each love language. Give them 2 things they want and 3 things they need. It doesn't have to be expensive, just thoughtful and romantic. Pay attention to your partner's hobbies, passions, habits, problems or challenges and solve them with fun or cute trinkets. Throw in at least one thing from a department store or their favorite store if you want them to be impressed. Don't be afraid to get creative and don't stress that the gift you've decided to give your partner isn't good enough just because it doesn't speak to your love language. As long as you know what makes them feel loved, your specially curated gifts are sure to speak to their heart.
Remember that Valentine's Day is about more than the gifts themselves, but the time and effort you put behind showing your special person how much you love them.